CRLN is a member of the Honduras Solidarity Network, a network of 30 North American groups formed after the 2009 coup d'etat in Honduras in solidarity with a broad array of social movements and citizens opposed to the subsequent regime and seeking greater social justice and democracy.
We ask you to support the international campaign against the criminalization of 8 Honduran citizens, now in jail for peacefully protesting the concession illegally given to a mining company to extract iron ore from the Carlos Escaleras National Park–the primary source of water for many of the surrounding communities. Please click on the link below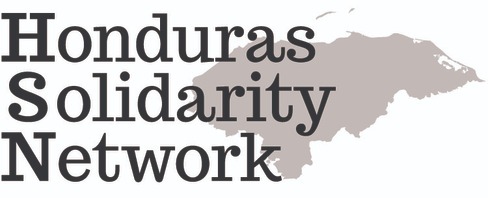 Freedom for the Guapinol Water Protectors!
On February 9, 2021 the United Nations Working Group on Arbitrary Detentions stated that the arbitrary detention of the Guapinol Water Protectors is related to their work in defense of the environment.
Click here to Join the International Campaign to Demand Freedom for the Eight Guapinol Political Prisoners!

After clicking on the link above, you will find more information in English and Spanish. Scroll to the bottom to fill in your name and email address in order to send letters to Honduran and U.S. officials to call for the release of the Guapinol 8.